Charity-Vernissage "Off-The-Wall"
Köln | Glessen, November 21, 2019
Last Thursday was the kick-off for my new charity exhibition concept "Off-The-Wall". An art exhibition in a private ambience with selected guests. A special feature of this vernissage is that the exhibited works may be taken directly "off-the-wall".
25% of the revenue of the evening will be donated to the Förderverein KVsG, which supports two leading research centers of the University Hospital Cologne for the preservation of brain health.

Cycling meets art for a good cause
Among the invited guests at this kick-off were world-class sprinter André Greipel and his wife Kristina, Eurosport cycling commentator Karsten Migels and his wife Simone, as well as Prof. Dr. med. Frank Jessen, Director of the Department of Psychiatry and Psychotherapy at Cologne University Hospital.
The paintings were exhibited throughout the building. So there were not only originals on canvas, but also a large selection of print editions in many formats as well as sketches of my work. The guests were amazed that the difference became "visible " only when touching the works, since the original haptic is of course not tangible in a print.

Fresh Kölsch beer and finger food
With homemade finger food, one or the other enriching conversations were held and additional synergies for the good cause were created between the guests. The interest in current information on research and support in the field of dementia met with a great response, because – according to one of the guests – this is a topic that each of us is either already dealing with or will have to deal with in the near future. Prof. Dr. Jessen and his team explained in personal discussions how much each individual can also contribute to taking preventive measures.


Recommendation from the top sprinter himself
I'm always happy when there are people who get involved with new things – in this case art. This was also the case with André Greipel, who was very impressed and even called me his "new insider tip when it comes to art" in his Instagram story.

More info about the KVsG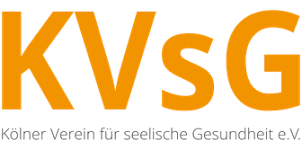 Specifically, the KVsG supports the Cologne Alzheimer's Prevention Center (KAP) and the Early Detection and Therapy Center for Mental Crises (FETZ) at the University Hospital of Cologne. The KVsG creates publicity and educates about new prevention concepts. The aim is to provide access for those affected and to inspire interested parties and supporters – for the preservation of a healthy brain! On the website you will find many useful hints, addresses and tips.
Please stay healthy!
Yours, Susanne Herbold
PS: Thank you very much for the wonderful photos, Nina Wallenborn.